An international team of researchers, including scientists from Jena, has succeeded in creating a new type of detection in a small quantum system. Possible applications in the manufacture of semiconductors, for example, but also in mobile radio technology or microscopes in the future. Experiments were carried out to prove that the study took place in Germany's first quantum computer, Fraunhofer "QSystemOne", and others. The researchers have now published their findings in the journal "Nature Physics".
The comparison is not the same. When doing things every day, for example, the components of the car can be measured very easily in terms of size, weight and composition. The situation is very different when it is necessary to analyze small things, such as electricity, in terms of equipment.
An international team of researchers has now succeeded in developing a new measurement system that allows precise measurements even in these small systems. To do this, researchers use an attractive feature of quantum objects: their entanglement.
Measurements of entangled quantum objects more accurate than measurements on single particles.
Entanglement means that pairs of entangled particles (e.g. photons, i. i.e. the heat source) is produced. Each object always knows the exact position of its "twin" – even if the twin is far away. If the two particles are measured together, their identity can be determined more accurately than if each particle is measured alone, the researchers said.
"Measurement tasks, such as interferometry, can be done efficiently in a compact state," said Dr. Falk Eilenberger explains. He is a quantum researcher at the Fraunhofer IOF and the author of a research paper published in the journal Nature Physics. He went on to say: "When considering any property of a quantum system, noise cannot be avoided. By combining these two systems, we can reduce this noise and thus obtain a more accurate measurement. "
A group of researchers tested their theory on 19 different quantum computers, including Germany's first quantum computer, the Fraunhofer-IBM QSystemOne. "The computers at Ehning are essential to our work," says Eilenberger. "We can adjust the machine very precisely, which is very important for precision measurement."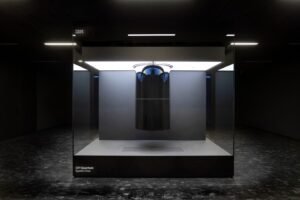 Using a quantum computing experiment with a single photon source, the researchers were able to reach the maximum achievable physical noise and demonstrate the quantum value in the integrated measurements. This new system enables unprecedented precision measurement in practice. "Until now, there have only been predictions about noise levels and measurements in integrated systems," says Tobias Vogl, also a researcher at Fraunhofer IOF and co-author of the study. "Now we show a specific way to reach this limit, showing that it can be achieved with a single photon source in a quantum computer."
Researchers hope that one day, they can connect three or more quantum systems to each other. In this way, even higher precision measurements will be possible in the future.
Applications in interferometry
Special application potential for the latest research results emerging in interferometry. This is a spy technique that uses interference (ie surface) of (light) waves. So-called "interferometers" have many applications in industry, especially in the precision manufacturing of semiconductors and optical components. In the long term, however, according to the researchers, it is also conceivable that the new technology will be used in the noise suppression of radio signals (6G) or in the examination of biological samples in the context of microscopy.
In particular, the work of the researchers makes clear the connection between interferometry and quantum computing. It shows that ideas from both worlds can be transferred to each other for different benefits. "In this way, we establish a quantum computer as a machine for extreme experiments on fundamental physical processes," says Eilenberger.